Education
Myths that baffle the government exam aspirants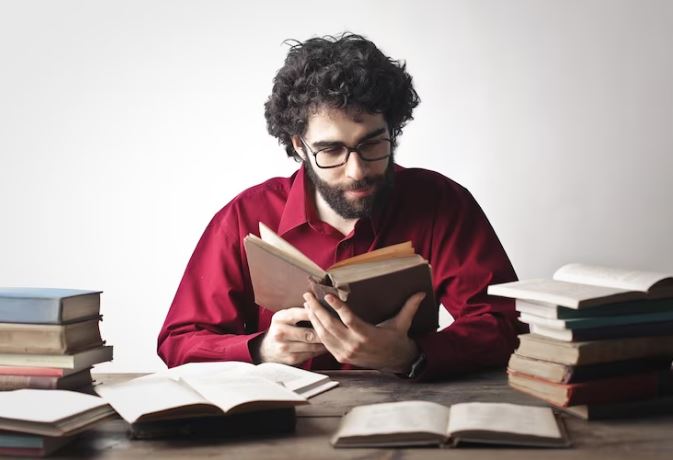 No doubt, the myth that only a gold medalist can crack the government exam has been busted in recent years. It used to be the biggest myth that prevents so many applicants from beginning their exam preparations. Thanks to a few candidates' surprising achievements in government exams who used to be average in academic performance. This helps the experts in busting the myth that only academic gold medallists can crack government exams.
This is not the one and only misconception that baffles and prevents candidates to prepare for government exams. Numerous other popular myths also prevent candidates from giving their best during exam preparation. Does a few myths are also hampering your progress in the preparations? If yes, then this article is written to help you bust them all and prepare for your exams with sharp focus and confidence.
Join a reputable SSC centre for incredible SSC exam preps and simplify the process of achieving success in the exams.
Myths that baffle the government exam aspirants
Let's learn a few myths that prevent candidates from preparing well for the government exam:
Excellent results in schools/colleges
This myth that a candidate intending for the government jo must have excellent results in schools and colleges has stopped many wonderful candidates from setting the target for government jobs. Let us bring to your notice that many candidates who had average or below-average academic performance have excelled in government exams with reputable ranks. Therefore, your great commitment, perseverance, and sincerity matter more than the scores you achieved in schools/colleges. Although, remember that there could be a certain bar on the scores that you can access in the eligibility criteria in the notification.
Study all the time
One of the prevalent myths that lead aspirants in the wrong direction is that they must study all the time. This is a misconception that traps candidates in depression and never makes them grow. Because it is impossible to study continuously for 24 hours a day as your body won't allow you for this kind of routine. Therefore, don't set a target for 24 hours of study a day. In fact, learn the importance of quality study that can be done in just three hours a day. If studying all the time makes candidates win then, how working professionals have been able to crack the exams? Thus, studying all the time is not going to pave a path to success in the exams. 
Leaf through a vast number of books
Without a doubt, the government exams assess the candidates' knowledge through creative questions. A very common myth that reading a vast number of books can help you succeed in exams makes candidates choose the wrong path. That's not true, though. Remember that reading a single book can help you more than reading 50 books. But make sure that the book that you have grabbed is recommended by the excerpts and the candidates who have appeared for the exams.
Maximum questions lead to victory
In the case of government exams, many candidates believe that attempting so many questions will help them ace the exams. Well, attempting so many questions will not help you if they include wrong guesses. Yes, even a minor and single wrong guess can spoil the entire game. In fact, they will lead you to a negative marking. Keep in mind that this mistake causes a lot of candidates to receive lower marks. In fact, be wise and mark the questions wisely so that you can escape the chance of negative marking.
A reliable Banking exam coaching centre can help you study well for the bank exams. Thus if possible, connect with it and level up your scores in the bank exams withthe help of expert guidance.
Conclusion
These are some of the myths that prevent government exam aspirants from making it to the top. We hope that this article has helped you in busting all the myths that came your way to prevent you from doing wonders in the exams. Additionally, know that overthinking is the topmost factor that makes even the simple things complicated. It is easy to crack the exams but only if you have the right guidance.