Travel
Best Places To Visit in Europe in May 2023
Welcome fellow travelers! As the sweet fragrance of spring gives way to the tantalizing warmth of early summer, there's no better time to plan your European getaway than the enchanting month of May. From the sun-kissed shores of the Mediterranean to the timeless beauty of age-old cities, Europe in May is truly a sight to behold. Spring into summer with the Best Places To Visit in Europe in May. Your dream vacation awaits!
First off, let's venture to the vibrant lands of Spain, where the air dances with the rhythm of Flamenco and the sights abound with rich history. May paints Spain in a particularly charming light, just before the peak tourist season, yet warm enough for you to dip your toes in the beautiful Costa del Sol.
Next, we journey to the heart of Italy. Rome and Florence come alive in May, adorned with stunning blossoms, the climate is a sweet spot between mild spring and hot summer, perfect for exploring the city's iconic landmarks.
But, Europe is not just about its southern warmth. Venturing north, the Scandinavian countries offer a different charm altogether. Imagine long, soft-lit evenings in Sweden and Norway, as the Midnight Sun begins its ascent, making it an absolute paradise for nature lovers.
Don't forget the enchanting allure of Eastern Europe, where cities like Prague and Budapest boast an eclectic mix of medieval architecture and vibrant modern culture, all under the blissfully pleasant weather of May.
Lastly, let's not overlook the British Isles. May brings a verdant explosion to Scotland's highlands and Ireland's rolling landscapes, just the right time to explore these picturesque locales, while London's parks and gardens become ideal spots for leisurely strolls.
Each corner of Europe, unique in its own way, beckons the eager traveler. So pack your bags and lace up your walking shoes, as we embark on this amazing journey together, discovering the best places to visit in Europe in May. Stay tuned for more detailed posts on each enchanting destination.
Best Places To Visit in Europe in May
May is a wonderful time to explore Europe's stunning tourist attractions. From vibrant festivals to natural phenomena, the continent truly comes alive. Picture yourself strolling along the Seine in Paris, or exploring ancient ruins in Rome under the perfect balance of spring freshness and summer warmth. Further north, the Scandinavian cities bask in the extraordinary glow of the Midnight Sun. Meanwhile, the gardens of England burst into vibrant color. In the east, medieval architecture and blossoming landscapes beckon you. Each destination in Europe offers something unique, something truly magical in May. Join us as we embark on this exciting journey, uncovering the must-see tourist attractions in Europe this May. Stay tuned for fascinating insights and helpful tips!
Amalfi Coast, Italy
Breathtakingly beautiful, the Amalfi Coast in May is a perfect blend of vibrant colors and Mediterranean warmth. Wander through Positano's steep, narrow streets, dotted with quaint cafes and shops. Don't miss the chance to sample fresh seafood and the famous Limoncello, a zesty local lemon liqueur. Lastly, a boat trip to the emerald Grotto, a sea cave filled with crystal-clear water, will complete your Amalfi experience.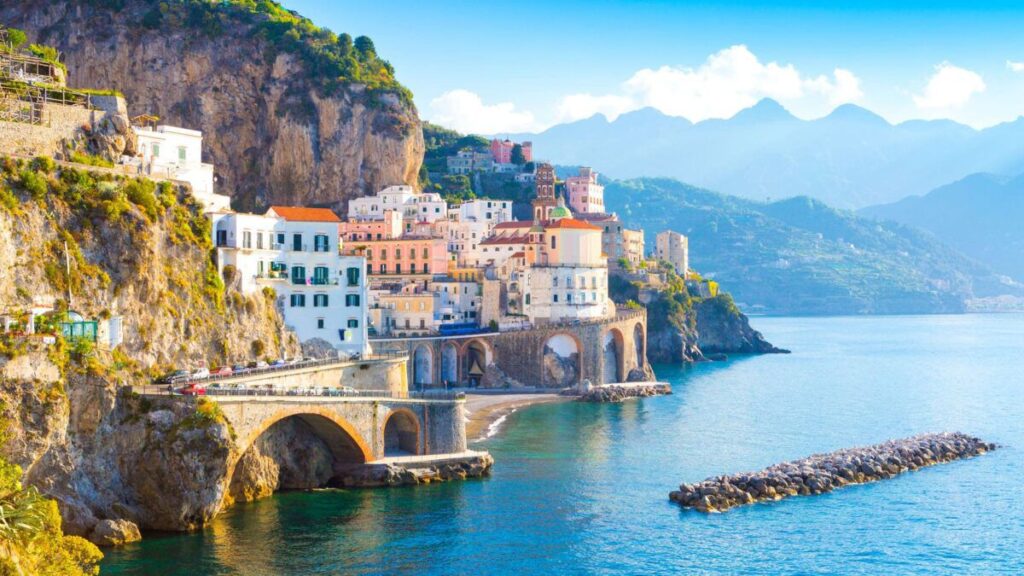 Paris, France
Paris in May brings longer, warmer days perfect for leisurely exploring. Start at the Eiffel Tower, then stroll along the Seine to Notre Dame. Visit the Louvre, but remember to book in advance. Don't miss Montmartre for an artist's view of the city, and save an evening for a show at Moulin Rouge. Tip: Try a "flâneur" day, simply wandering to truly soak in the city's charm.
Barcelona, Spain
Barcelona is a city of contrasts, blending Gothic architecture with modernist marvels. The astonishing Sagrada Familia and Park Güell are must-see Gaudi masterpieces. Visit the lively Las Ramblas, but keep an eye on your belongings. Savor authentic paella at a seaside restaurant in Barceloneta. Also, the city's beaches start to warm up in May, perfect for a lazy afternoon.
Algarve, Portugal
Algarve, known for its stunning beaches and delightful climate in May, is a dream for sun-seekers. Explore the dramatic cliffs of Ponta da Piedade by boat, and try traditional Piri-Piri chicken in a local eatery. Visit the historic town of Lagos, and take a trip to the beautiful Benagil Sea Cave. Renting a car is the best way to explore Algarve's hidden gems.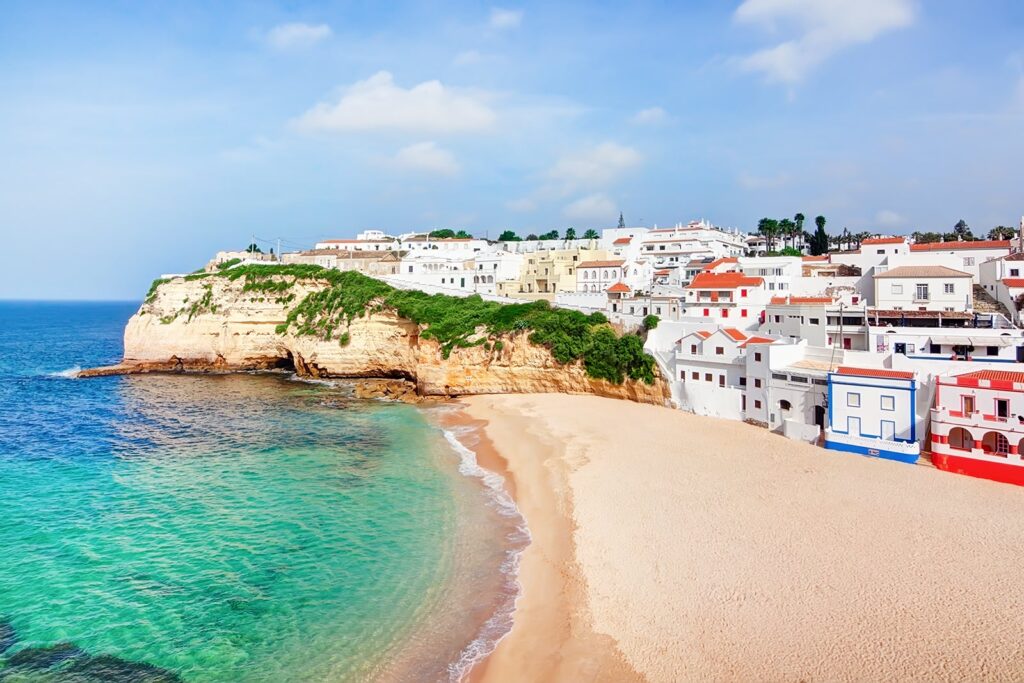 Copenhagen, Denmark
Copenhagen in May is bright and vivacious. Start your tour with a visit to Nyhavn, a 17th-century waterfront vibrant with color. A bike tour is an authentic way to explore the city, including the iconic Little Mermaid statue. Tivoli Gardens, an old-world amusement park, is a delight for both kids and adults. Don't forget to try Smørrebrød, a traditional Danish open-faced sandwich.
Santorini, Greece
Santorini, with its signature blue domes and white houses, is truly a sight to behold in May. Take in the extraordinary sunset in Oia, and explore the ancient ruins of Akrotiri, often called the "Greek Pompeii". Enjoy a wine tour, Santorini's volcanic soil gives its wine a unique taste. Don't forget to try local delicacies like fava and tomatokeftedes in a taverna. Tip: Rent a quad bike to explore off-the-beaten-path beaches.
Budapest, Hungary
Budapest, known as the 'Pearl of the Danube', is a city of architectural wonders. Visit the Buda Castle, St. Stephen's Basilica, and the stunning Parliament building. Take a dip in one of the many thermal baths, Széchenyi and Gellért being the most famous. For foodies, tasting traditional goulash is a must. In the evening, a river cruise offers unforgettable city views.
Lake Como, Italy
Lake Como is a haven of tranquility and Italian elegance. Explore the charming lakeside towns of Bellagio, Varenna, and Como. A ferry ride on the lake provides splendid views of the surrounding mountains and villas. Visit the grand Villa del Balbianello and Villa Carlotta with their stunning gardens. Do try Risotto al Pesce Persico, a local dish made from the lake's perch.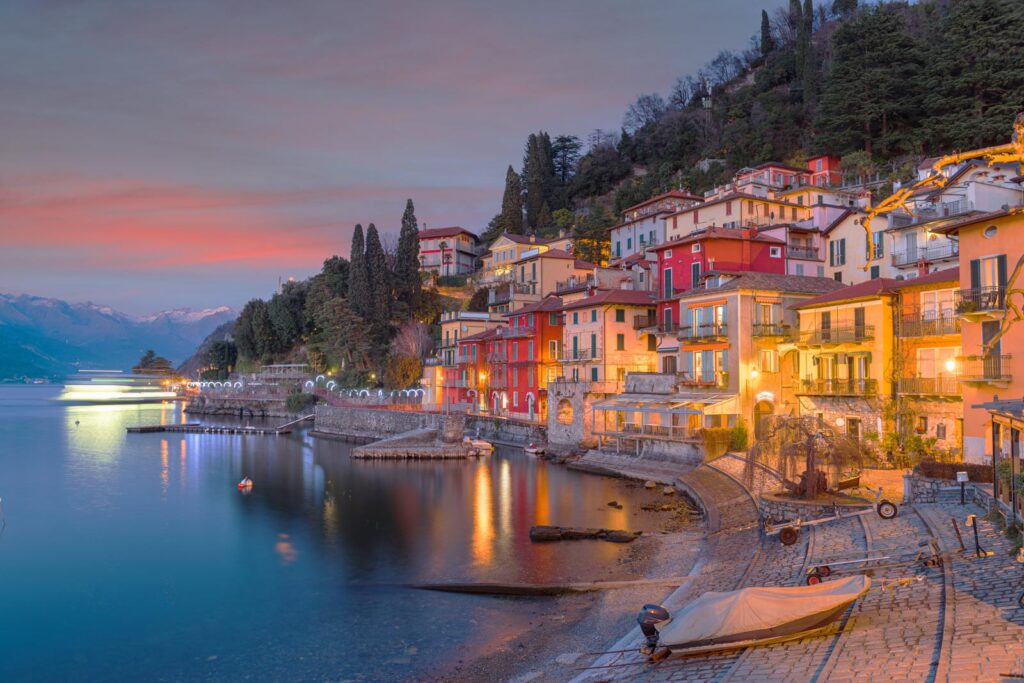 Krakow, Poland
Krakow in May is a vibrant blend of culture and history. Explore the Royal Wawel Castle, and stroll around the historic Main Market Square. Visit the poignant Auschwitz-Birkenau Memorial and Museum, a short trip from the city. Enjoy a traditional Polish meal in Kazimierz, the city's Jewish quarter. And don't forget to sample pączki, a delicious Polish doughnut.
Dublin, Ireland
Dublin in May is a merry dance of culture and nature. Visit the historic Dublin Castle and St. Patrick's Cathedral. Literature enthusiasts will love the Dublin Writers Museum and a tour of the James Joyce Centre. A pint at the Guinness Storehouse is almost obligatory, as is a trip to the stunning Cliffs of Moher, a day's trip from the city. Tip: Take a leisurely stroll along the River Liffey.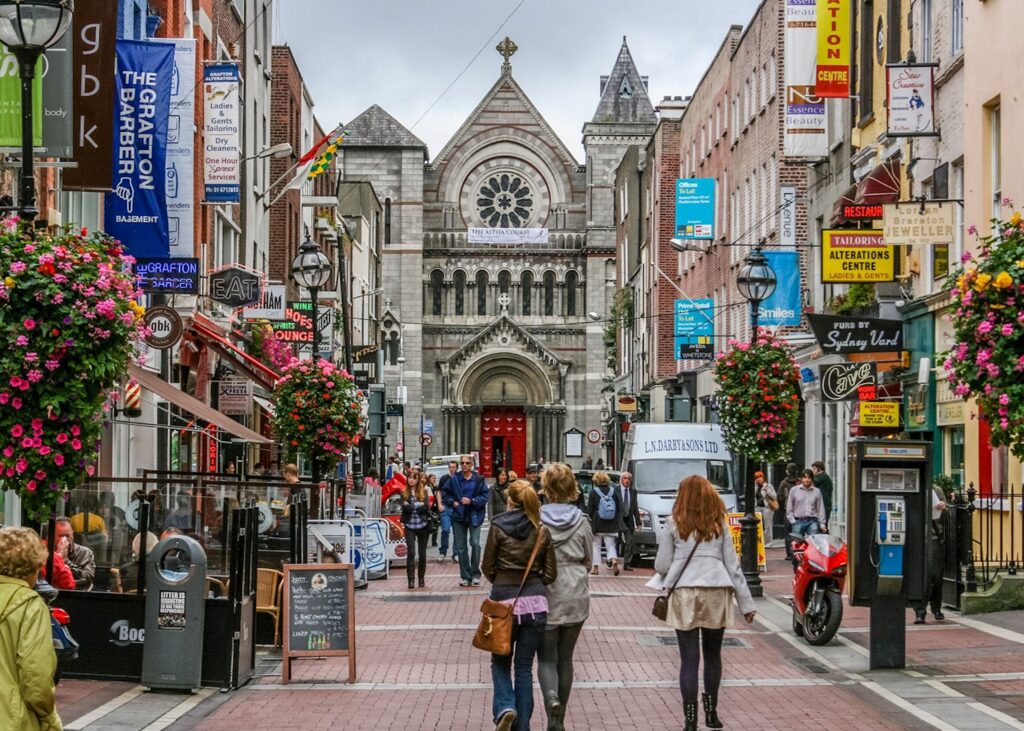 Berlin, Germany
Berlin in May is a vibrant city of history and culture. Visit the iconic Brandenburg Gate, and take a poignant walk along the remains of the Berlin Wall. Museum Island offers a rich collection of artifacts. For a unique perspective, check out the city's street art scene, especially in Kreuzberg. Don't miss the chance to sample currywurst, a Berlin street food staple.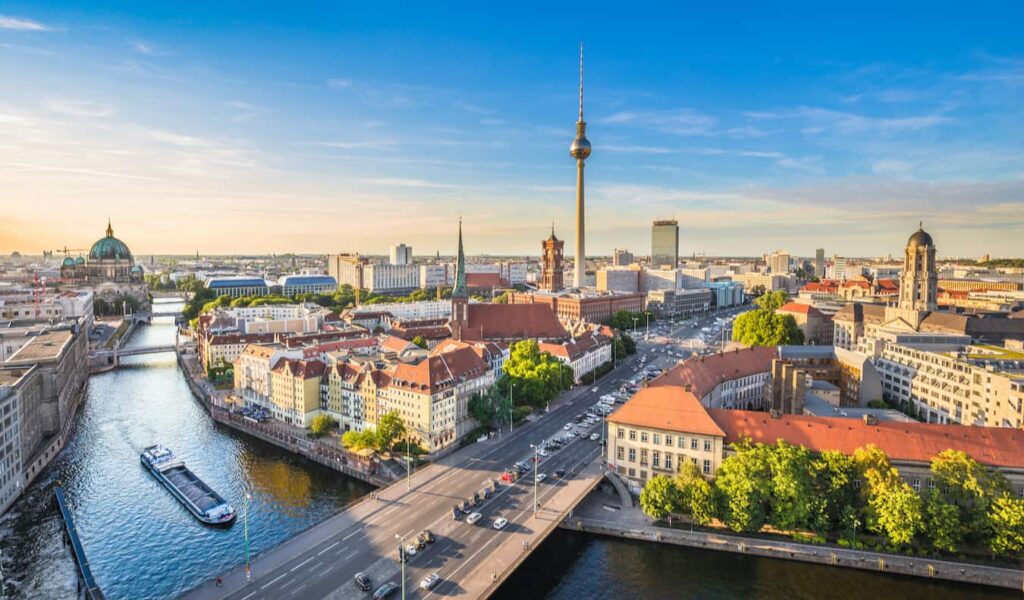 Istanbul, Turkey
Straddling two continents, Istanbul offers a rich blend of cultures. Start with the majestic Hagia Sophia and the Blue Mosque, followed by a stroll in the Grand Bazaar. A cruise on the Bosphorus is an absolute must. Try local delicacies like baklava and Turkish tea. Tip: Visit a traditional hammam (Turkish bath) for a rejuvenating experience.
Amsterdam, Netherlands
Amsterdam in May is a city of canals and tulips. Rent a bike to explore like a local. Visit the Anne Frank House and the Van Gogh Museum, but book in advance. The floating flower market is a colorful spectacle. Sample traditional Dutch cheese and the famous Dutch pancakes, known as poffertjes.
Edinburgh, Scotland
Edinburgh's May charm lies in its historical grandeur. Visit Edinburgh Castle and hike up Arthur's Seat for stunning city views. Wander down the Royal Mile to the Holyrood Palace. Try haggis, Scotland's traditional dish, and don't miss a Scotch whisky tasting. Lastly, the fairy-tale like Dean Village is perfect for a peaceful walk.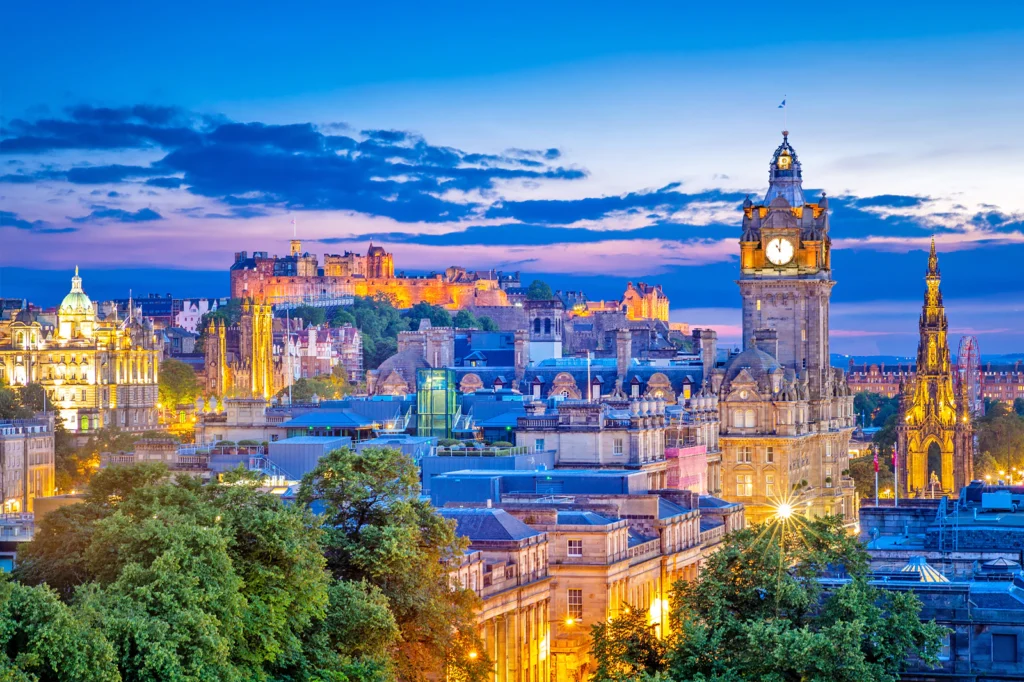 Prague, Czech Republic
Prague, the city of a hundred spires, is a fairy-tale come alive in May. Explore the Prague Castle, cross the Charles Bridge, and watch the Astronomical Clock strike the hour. A river cruise on the Vltava offers another perspective of the city. Be sure to try trdelník, a delicious local pastry, and pivo, the Czech word for beer.
Dubrovnik, Croatia
Dubrovnik, the 'Pearl of the Adriatic', sparkles in May's sun. Walk the ancient city walls for panoramic views. Visit Fort Lovrijenac, Dubrovnik's own "Gibraltar". Explore the old town's limestone streets and dine al fresco in a charming square. A cable car ride up Mt. Srđ provides spectacular views. Tip: For "Game of Thrones" fans, many tour options are available.
Stockholm, Sweden
Stockholm is a vibrant archipelago city. Visit Gamla Stan, the old town, and tour the Royal Palace. Don't miss the Vasa Museum, home to a 17th-century ship. Enjoy a boat tour through the archipelago. Try a smörgåsbord, a traditional Swedish feast, and Swedish meatballs. In May, experience the fascinating phenomenon of the 'Midnight Sun'.
Loire Valley, France
The Loire Valley, France's 'Garden', is resplendent in May. Explore stunning chateaus like Château de Chenonceau and Château de Chambord. Tour vineyards, tasting the region's famous wines. A bike ride along the Loire River offers unforgettable views. Don't forget to sample local goat cheese, a regional specialty.
Lake Bled, Slovenia
Lake Bled is a Slovenian gem. Take a traditional pletna boat to Bled Island and ring the 'wishing bell'. Visit Bled Castle for a stunning lake view. Hike around the lake, or rent a bike for more adventure. Don't miss the famous Bled cream cake, a delicious local treat.
Reykjavik, Iceland
Reykjavik is a vibrant city in May's 'Midnight Sun'. Visit Hallgrimskirkja church and take a thermal bath in one of the city's many pools. Enjoy a day trip to the Golden Circle to see geysers, waterfalls, and Thingvellir National Park. Try a local hot dog from Bæjarins Beztu Pylsur, a famous hot dog stand. Tip: A nighttime walk under the midnight sun is magical.
A May to Remember: Europe's Finest Tourist Attractions Unveiled
So there you have it, the ultimate guide to some of the Best Places To Visit in Europe in May. Each destination, from the sun-kissed Amalfi Coast to the vibrant streets of Dublin, promises unique experiences and lifelong memories. Whether you are marveling at Santorini's sunset, cruising through the canals of Amsterdam, or soaking in the midnight sun in Reykjavik, these spots ensure unforgettable adventures. Remember, take your time to embrace the local culture, savor regional delicacies, and truly immerse yourself in the mesmerizing landscapes. Europe in May is a traveler's dream, so pack your bags, dust off your camera, and get ready to embark on an incredible journey. Happy travels!
Frequently Asked Questions
What's the weather like in Europe in May?
May is a great time to visit Europe. Southern regions like Italy and Spain enjoy warm weather in the 20s°C (70s°F), while Northern and Eastern Europe have milder but comfortable temperatures.
Is May a busy tourist season in Europe?
May is considered shoulder season in most parts of Europe, meaning it's less crowded than the summer months, but the weather is still pleasant, and most tourist attractions are open.
Are there any special events or festivals in Europe in May?
Yes, there are numerous events in May, like the Cannes Film Festival in France, the Chelsea Flower Show in London, and many local festivities celebrating spring.
Is it more cost-effective to travel around Europe by train or plane in May?
It largely depends on your destinations and itinerary. Generally, trains offer scenic routes and city-center arrivals, while budget airlines can be quicker and sometimes cheaper for longer distances.
What are some must-pack items for traveling to Europe in May?
Pack versatile layers, a light jacket for cooler evenings, comfortable walking shoes, a raincoat or umbrella for sporadic showers, and don't forget your sunscreen and sunglasses.
People Also Searched: