Travel
Best Places To Visit In Costa Rica With Family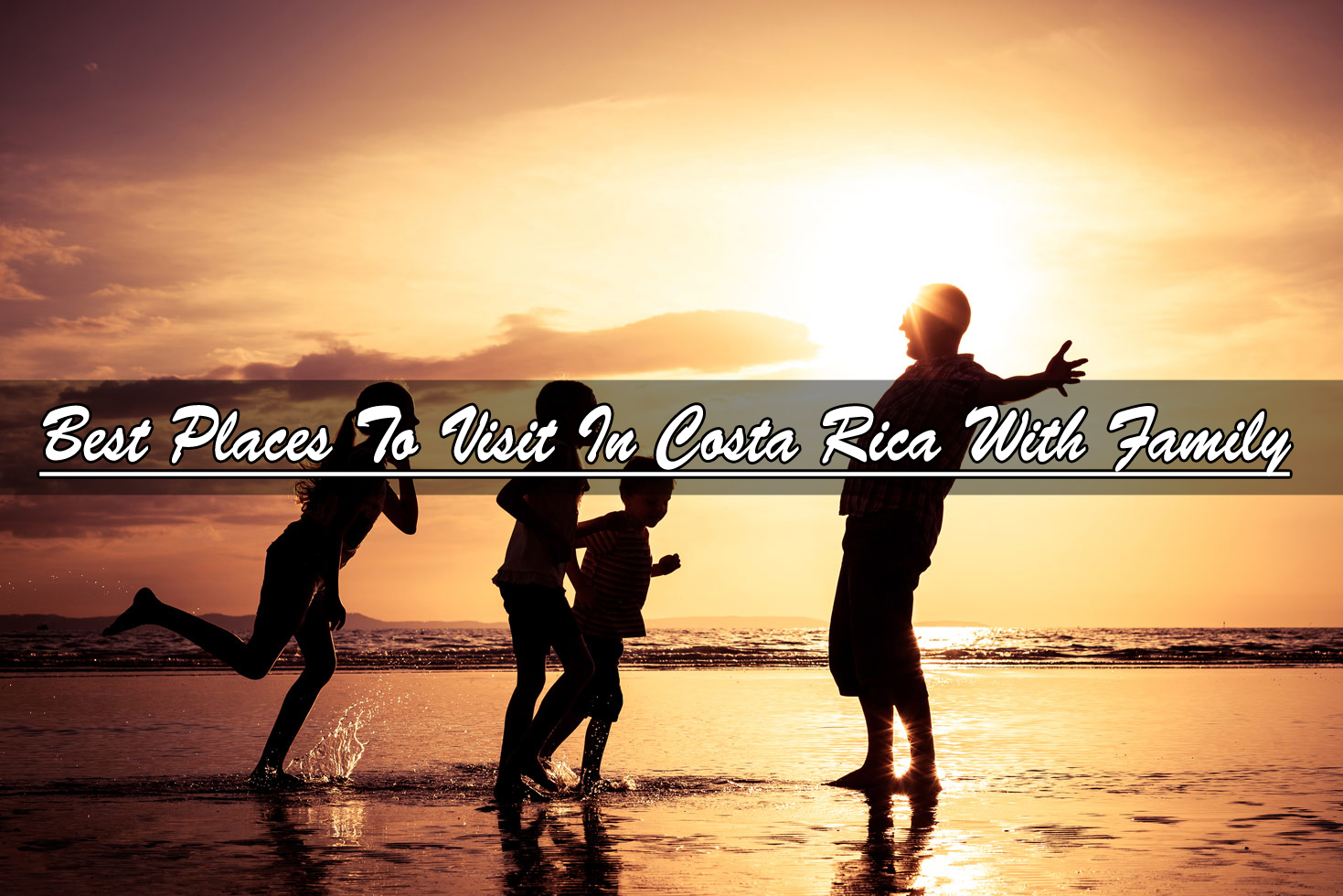 Welcome, family adventurers! Get ready to uncover the enchanting charm of Costa Rica, the jewel of Central America that harmoniously combines lush jungles with pristine beaches. The natural beauty, biodiversity, warm culture, and safe environment make it an ideal destination for families craving both relaxation and adventure. Discover the ultimate family guide to the best places to visit in Costa Rica with family. Ready for an adventure?
First, immerse yourself in the vibrant city life of San José. The bustling capital, rich with history and culture, offers educational experiences at every turn, from the gold museum to the children's museum. It's the perfect starting point to appreciate Costa Rica's colorful tapestry.
Next, venture into the verdant rainforests of Monteverde. Here, your family can fly through the clouds on zip lines, discover unique creatures on a nocturnal tour, or simply marvel at the world's most diverse ecosystem. It's a nature-lover's dream come true.
Don't forget to visit the captivating Arenal Volcano. Beyond its scenic beauty, Arenal is also home to soothing hot springs and adrenaline-inducing waterfalls. It's a mix of tranquility and thrill, suited for every age.
And of course, your trip wouldn't be complete without soaking up the sun in Manuel Antonio and Guanacaste. These coastal gems offer a tropical paradise complete with azure waters, golden sands, and vibrant marine life. You can swim, snorkel, or simply build sandcastles. The choice is yours!
Costa Rica is not just a place, but an experience that bonds families through shared adventures. Come, discover, and create unforgettable memories that will have you yearning for a return journey. After all, the 'Pura Vida' (pure life) lifestyle is too good to enjoy just once. Stay tuned for more detailed insights into each of the best places to visit in Costa Rica with family. Let's venture into the wild together!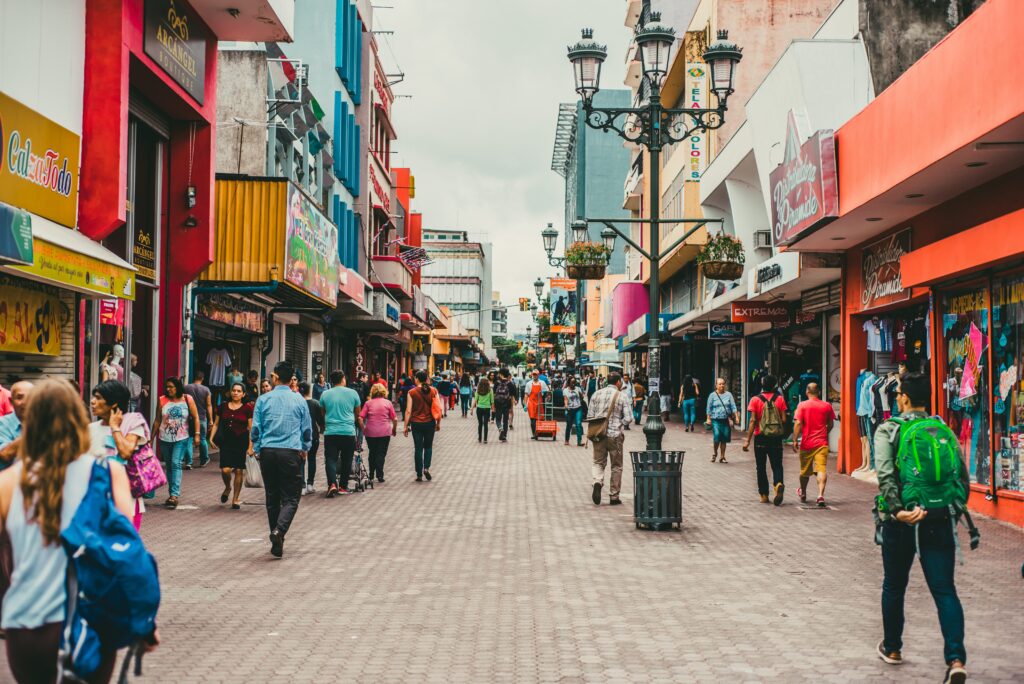 Best Places To Visit In Costa Rica With Family
Pack your bags and let's head to Costa Rica, the vibrant heart of Central America. From its bustling cities to pristine beaches, from towering volcanoes to lush rainforests, Costa Rica has something for everyone. In San José, explore the rich culture through the many museums and parks. Venture to the Arenal Volcano, soak in natural hot springs, and revel in the awe-inspiring views. Delve into the biodiversity of the Monteverde Cloud Forest and encounter wildlife up close. Lastly, unwind on the beautiful beaches of Guanacaste and Manuel Antonio. Come along as we journey through the myriad of tourist attractions Costa Rica offers, promising a memorable family adventure like no other. Let's dive in!
San José
Welcome to San José, Costa Rica's bustling capital city is one of the best places to visit in Costa Rica with family. Overflowing with rich history and culture, this city offers plenty to explore. Visit the Gold Museum for an impressive collection of pre-Columbian gold or the Children's Museum for fun, interactive exhibits. Don't miss out on the vibrant Central Market, a food lover's paradise where you can try traditional dishes like gallo pinto. Be sure to walk around Barrio Amón, a neighborhood known for its historic mansions turned into galleries and restaurants.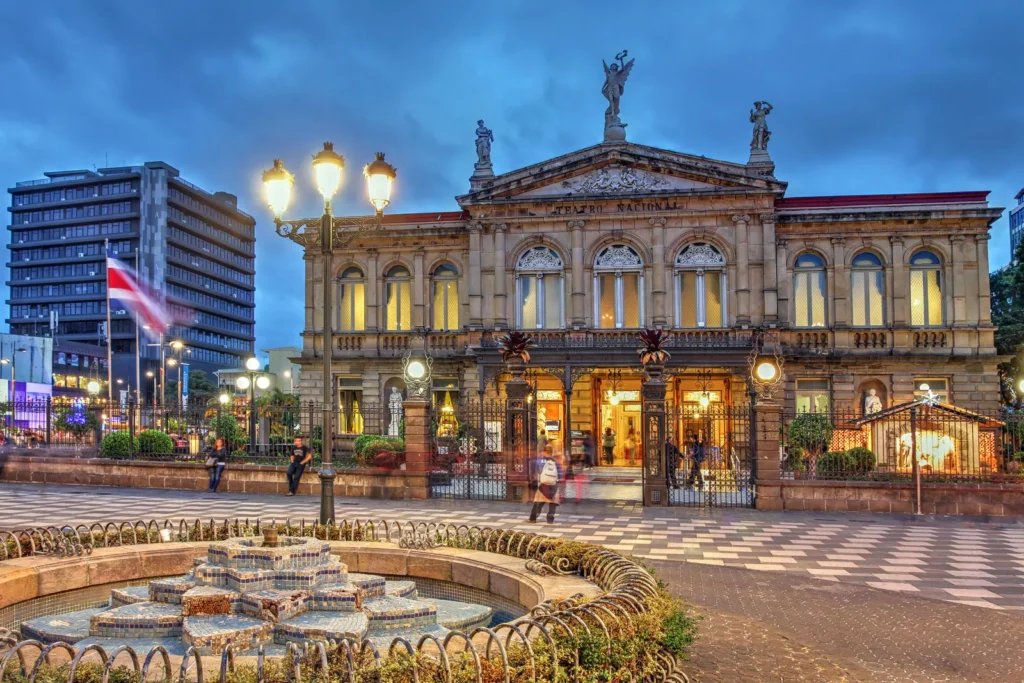 Arenal Volcano National Park
Nestled in Costa Rica's northern lowlands, Arenal Volcano National Park is a must-visit. The park's crown jewel, the Arenal Volcano, offers an awe-inspiring sight. Adventure enthusiasts can enjoy the numerous hiking trails around the volcano or go for a thrilling zip-line tour. After a day of exploration, unwind in the natural hot springs that Arenal is famous for.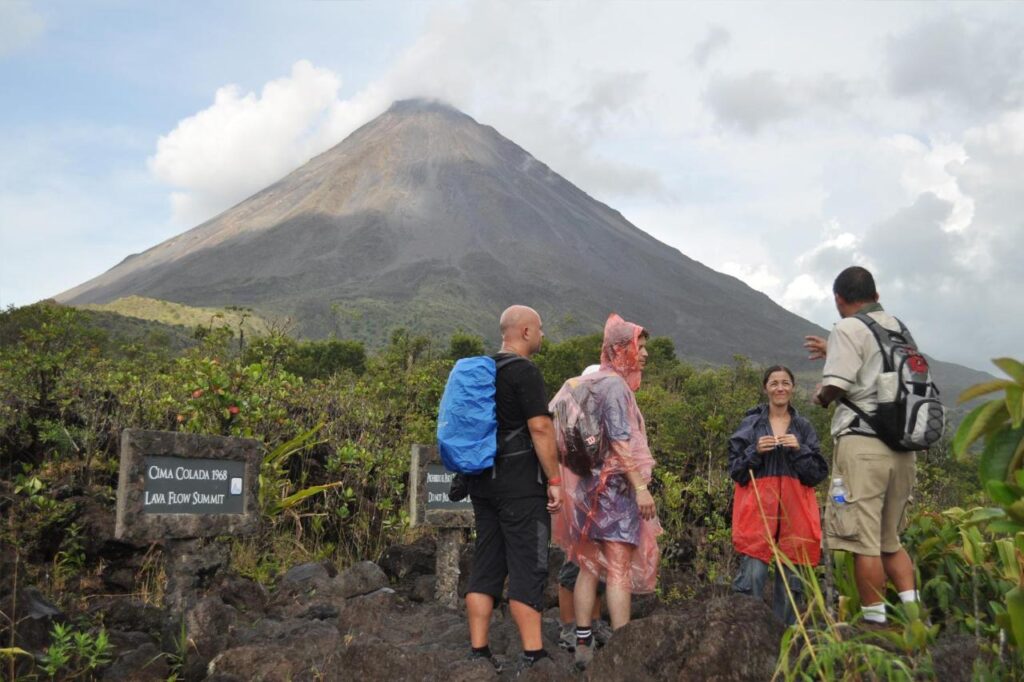 Monteverde Cloud Forest Reserve
Journey to the Monteverde Cloud Forest Reserve, a vibrant ecosystem boasting a remarkable diversity of flora and fauna. Be sure to take the hanging bridges tour for a bird's eye view of the forest. Night tours are available too, offering a chance to spot nocturnal creatures. For a unique experience, visit the Butterfly Garden or the Hummingbird Gallery to marvel at Costa Rica's colorful wildlife.
Manuel Antonio National Park
Dive into the tropical paradise of Manuel Antonio National Park, where lush rainforests meet azure beaches. The park is home to various wildlife species including monkeys, sloths, and iguanas. Hike the park's trails for stunning views, then relax on one of the beautiful beaches. For water sports enthusiasts, snorkeling around the coral reefs is a must.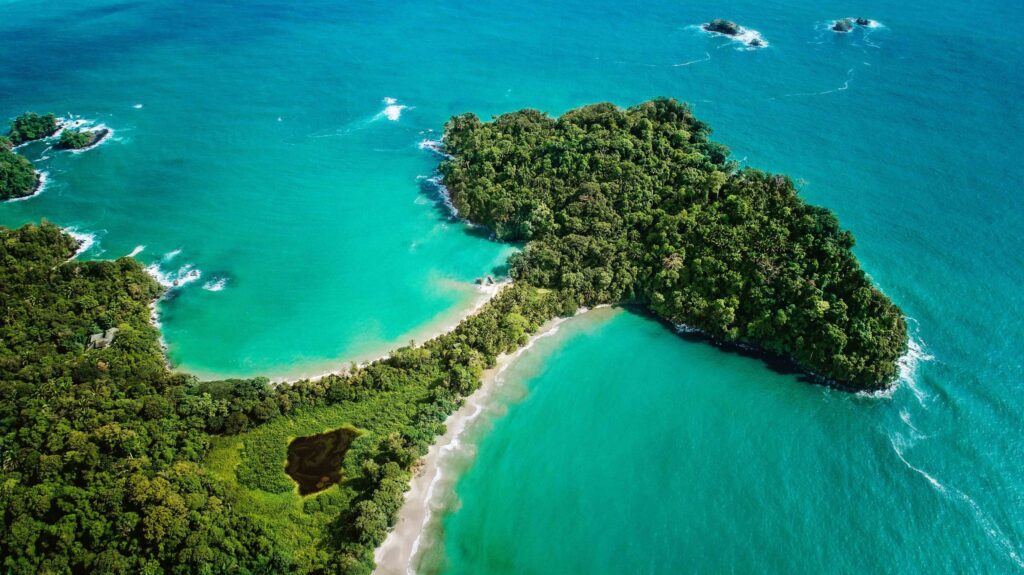 Tortuguero National Park
Located on Costa Rica's Caribbean coast, Tortuguero National Park is a haven for wildlife lovers and is one of the best places to visit in Costa Rica with family. Famous for its sea turtle nesting sites, a visit during nesting season provides a chance to witness this miraculous event. Explore the park's canals by boat or canoe for sightings of manatees, caimans, and a plethora of bird species. Remember, despite its remote location, Tortuguero is worth the journey for its rich biodiversity.
Guanacaste Province
Welcome to the sun-soaked Guanacaste Province, a place that celebrates Costa Rica's 'Pura Vida' lifestyle at its best. Known for its beautiful beaches, Guanacaste is a haven for water sports enthusiasts. Whether it's surfing in Tamarindo, snorkeling in Playa Conchal, or sailing around Papagayo Peninsula, you're sure to have a fantastic time. Don't forget to visit Rincon de la Vieja National Park to experience a blend of adventure and nature.
Poás Volcano National Park
Poás Volcano National Park, located near San José, is home to one of the world's largest active craters. The stunning view from the lookout points is truly a spectacle. Walk along the safe, well-marked trails and explore the unique flora around. Remember, due to its active status, checking the volcano's condition before your visit is always a smart idea.
Corcovado National Park
Venture into the wild at Corcovado National Park, Costa Rica's crown jewel in terms of biodiversity. Located on the Osa Peninsula, the park houses diverse ecosystems from rainforests to mangroves. With abundant wildlife, including jaguars, tapirs, and scarlet macaws, it's a nature lover's paradise. Be prepared for a rustic adventure as the park's remoteness adds to its charm.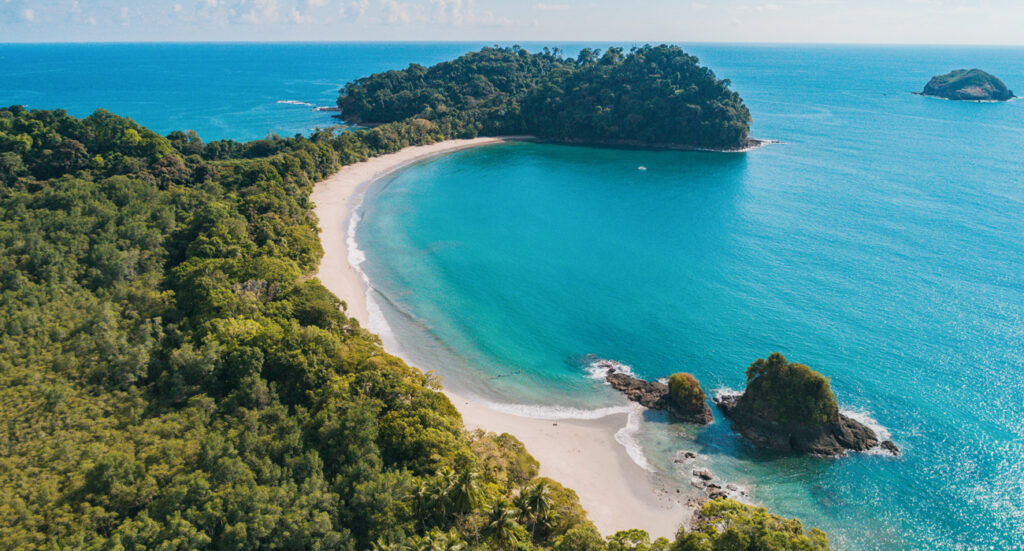 La Paz Waterfall Gardens
Immerse yourself in the natural beauty of La Paz Waterfall Gardens is one of the best places to visit in Costa Rica with family. Home to five stunning waterfalls, a butterfly observatory, and various animal exhibits, it offers something for every age group. The safe walking trails provide easy access to view the waterfalls up close. For birdwatchers, keep an eye out for the colourful toucans and hummingbirds.
Cahuita National Park
Step into the vibrant world of Cahuita National Park, where the rainforest meets the sea. This park on the Caribbean coast is famous for its coral reefs, making it a prime spot for snorkeling. On land, take a leisurely hike through the jungle for potential wildlife sightings, including howler monkeys, sloths, and a variety of birds. Remember, always respect the wildlife and follow park rules to make your visit enjoyable and eco-friendly.
Palo Verde National Park
Welcome to Palo Verde National Park, a bird-watcher's paradise. Nestled in the heart of Costa Rica, the park is home to one of the largest concentrations of waterfowl in Central America. Cruise along the Tempisque River to witness crocodiles, monkeys, and a dazzling array of bird species. Remember to bring your binoculars and a good camera to capture these unforgettable moments.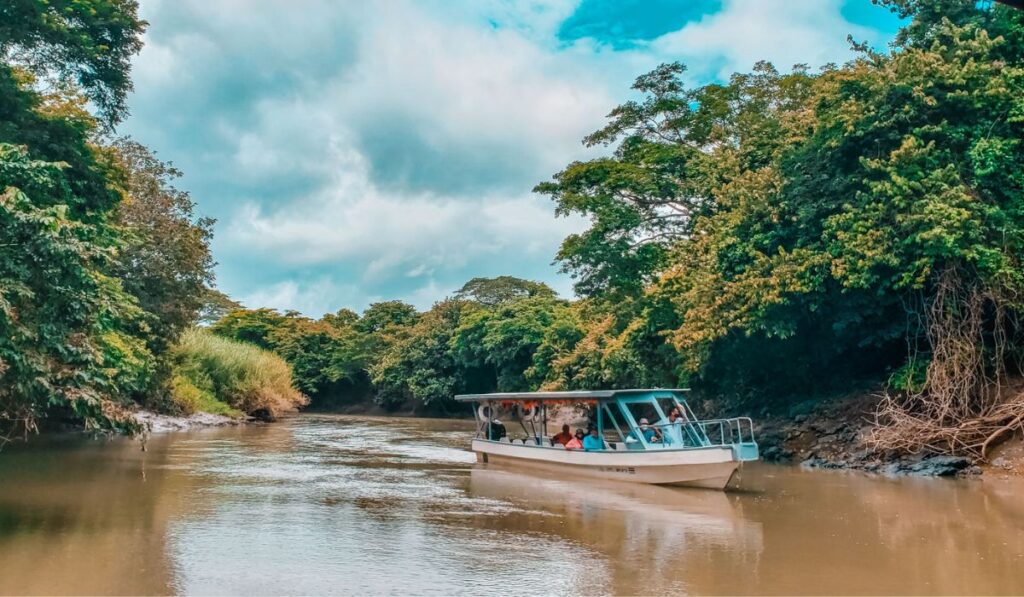 Dominical Beach
Embrace the laid-back vibe of Dominical Beach, a favorite amongst surfers and nature enthusiasts. This small beach town offers consistent waves, making it perfect for surfing. When not riding the waves, explore the nearby waterfalls or the lush tropical rainforest. Always remember, the riptides can be strong, so swim with caution.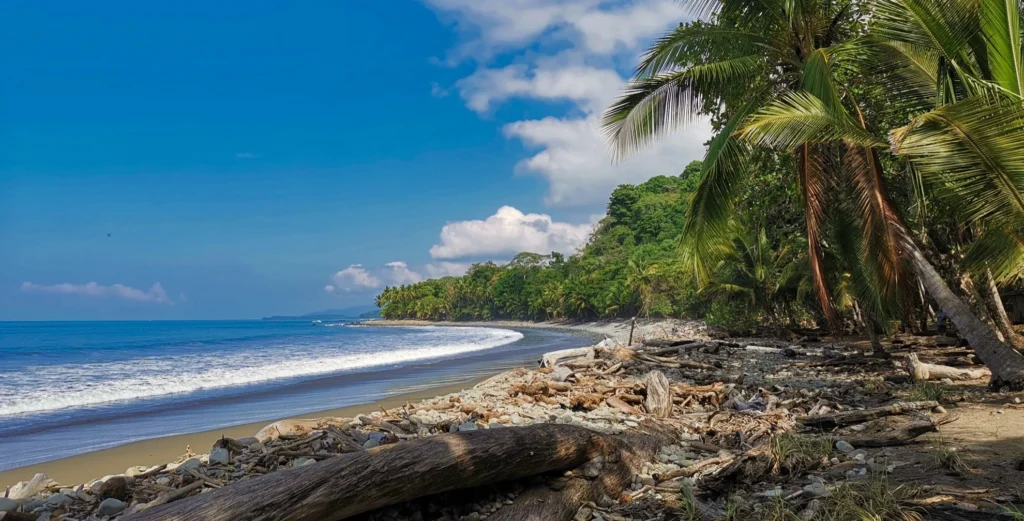 Tamarindo
Tamarindo, a vibrant beach town in Guanacaste Province, promises fun and excitement. Renowned for its excellent surf, it's a haven for surfers. If you're new to the sport, there are numerous surf schools for beginners. Beyond surfing, enjoy horseback riding, turtle watching, and spectacular sunsets. Tamarindo's lively nightlife and restaurants add to the town's charm.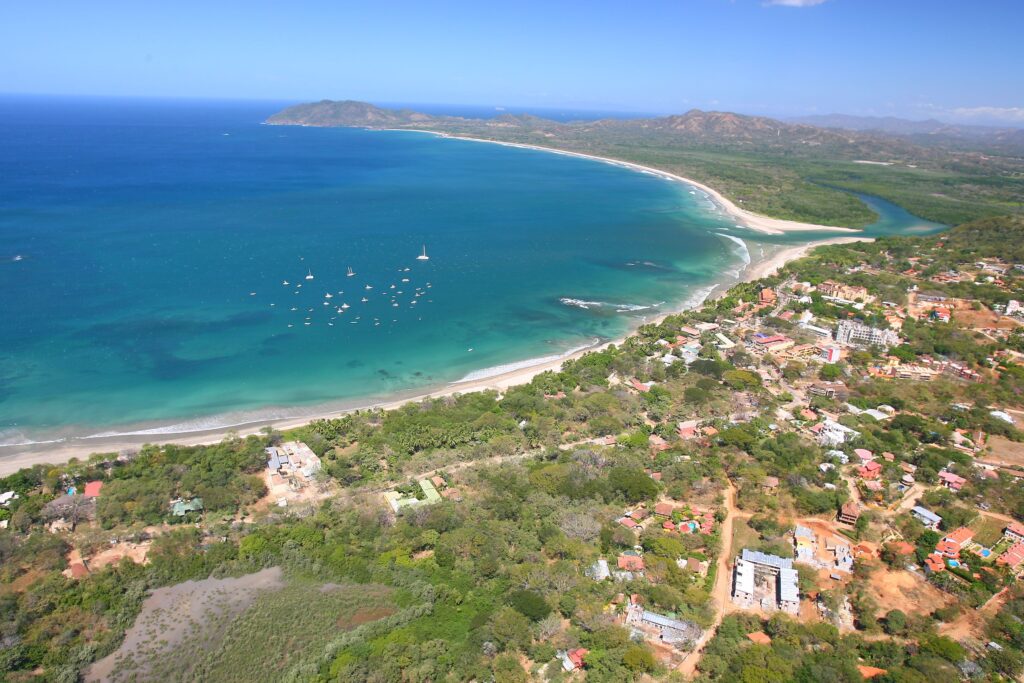 Irazú Volcano National Park
At Irazú Volcano National Park, prepare to be awed by Costa Rica's tallest volcano and is one of the best places to visit in Costa Rica with family. The park offers several well-marked trails leading to amazing lookout points. On clear days, you can see both the Pacific and Atlantic coasts. Dress warmly, as temperatures can be quite chilly at this elevation. And remember, due to the volcano's active status, it's essential to check its condition before your visit.
Santa Rosa National Park
Explore the rugged beauty of Santa Rosa National Park, one of the oldest and most unique parks in Costa Rica. The park features beautiful beaches, historic landmarks, and a wide range of ecosystems. Known for its critical nesting sites for Pacific green turtles, it's a fantastic place to connect with nature. Whether hiking, camping, or simply observing wildlife, Santa Rosa promises an unforgettable adventure.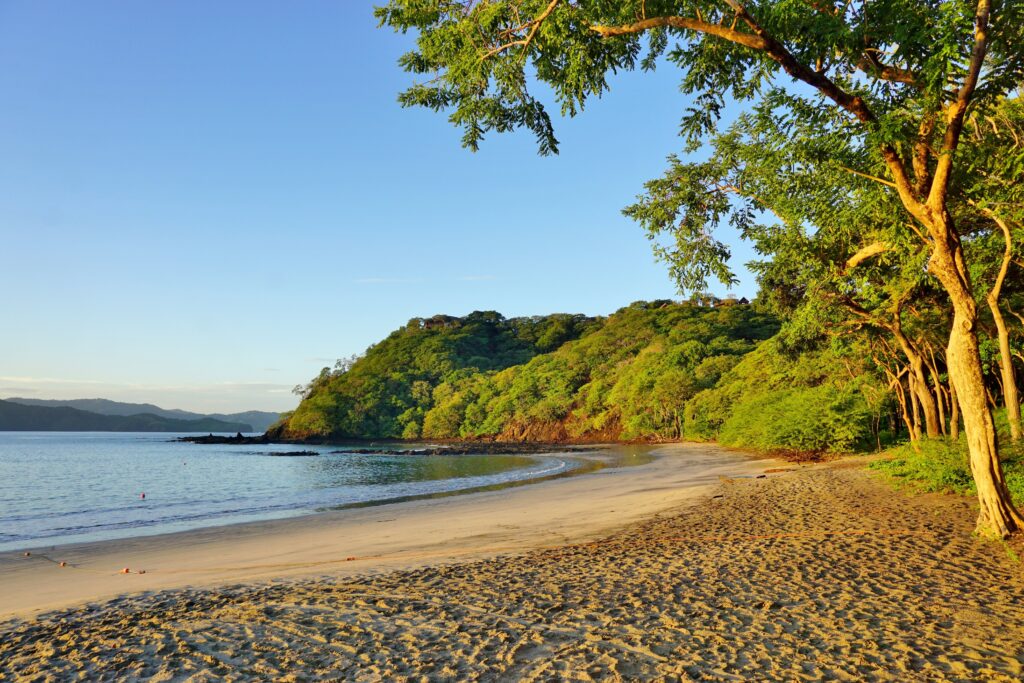 Jaco
Welcome to Jaco, a lively beach town on Costa Rica's Pacific Coast. Known for its strong surf and active nightlife, Jaco offers an exciting blend of adventure and entertainment. For surfing enthusiasts, the consistent waves provide the perfect playground. After a day on the waves, explore the local cuisine in the town's diverse restaurants. Remember, Jaco also serves as a great base for exploring nearby attractions like Carara National Park.
San Gerardo de Dota
Hidden in the highlands of Costa Rica, San Gerardo de Dota is a serene paradise for birdwatchers and nature lovers. The region is most famous for its reliable sightings of the resplendent quetzal, one of the world's most beautiful birds. Don't forget to hike through the misty trails of the Savegre River or visit the local trout farms for a delightful meal.
Nosara
Immerse yourself in the tranquility of Nosara, a stunning beach town nestled on the Nicoya Peninsula. Renowned for its excellent surf and world-class yoga retreats, Nosara offers a peaceful escape. Practice your yoga poses at sunset or surf the perfect waves at Playa Guiones. Remember to respect the local environment, as Nosara is a part of Costa Rica's Blue Zone, promoting health and longevity.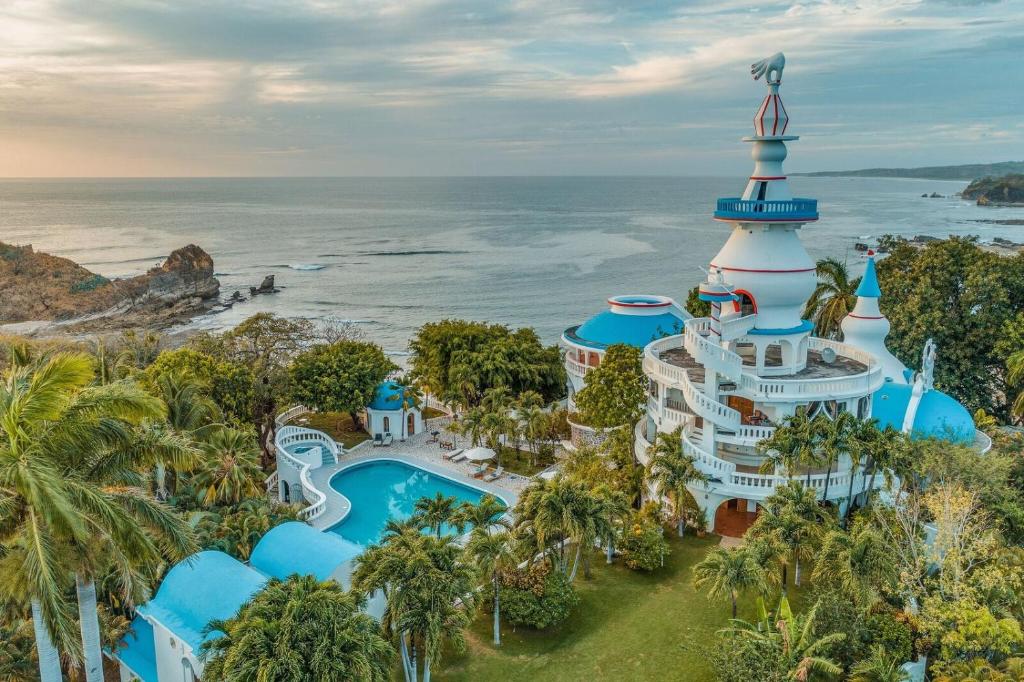 Bajos del Toro
Venture off the beaten path to Bajos del Toro, a small community located in the cloud forest. Explore the striking blue rivers, wander through the lush rainforest, or marvel at the magnificent waterfalls. Don't miss out on Catarata del Toro, the country's biggest and most awe-inspiring waterfall. Pack sturdy shoes and a waterproof jacket, as weather can change quickly in this high-altitude region.
Rincón de la Vieja National Park
Step into the adventure-filled world of Rincón de la Vieja National Park in the Guanacaste Province. Hike through diverse landscapes, from dry tropical forests to volcanic terrains, spotting wildlife along the way. The park is famous for its boiling mud pots, hot springs, and the active Rincón de la Vieja volcano. Remember to carry enough water and sun protection, as some trails can be challenging and the weather hot.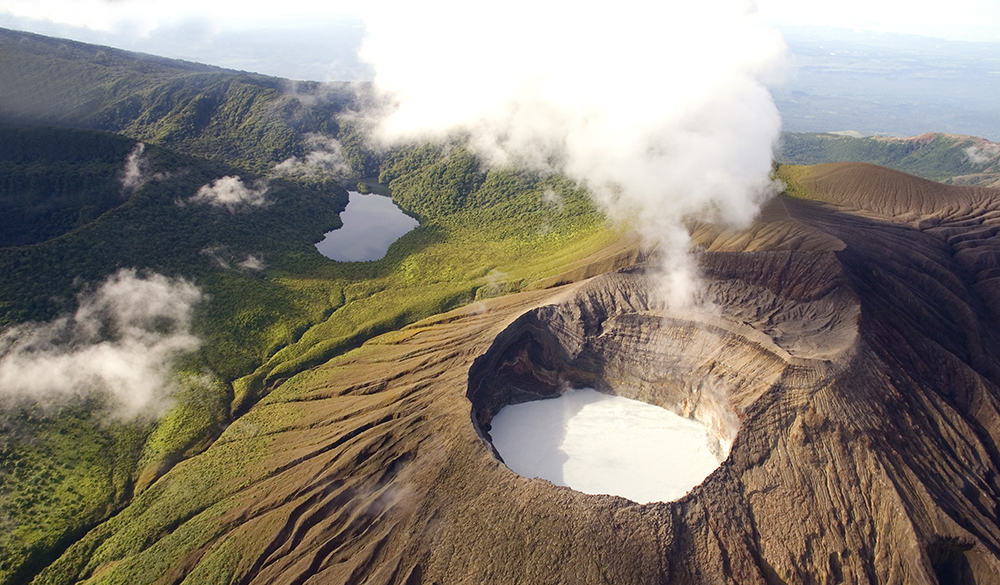 Frequently Asked Questions
What is the best time to visit Costa Rica with family?
The dry season, from mid-December to April, is generally considered the best time to visit Costa Rica. The weather is sunny, and most tourist attractions are accessible and enjoyable.
Is Costa Rica safe for family travel?
Yes, Costa Rica is one of the safest countries in Central America for family travel. The locals are friendly, and the country has a stable political climate. However, like anywhere, it's important to maintain general travel safety practices.
Are there child-friendly activities in Costa Rica?
Absolutely! From wildlife spotting in national parks, visiting children's museums in San José, to beach activities on the Pacific and Caribbean coasts, Costa Rica is packed with family and kid-friendly attractions.
Do we need to know Spanish to travel in Costa Rica?
While Spanish is the official language, English is widely spoken in tourist areas, making it quite accessible for English-speaking travelers.
What are some must-see places in Costa Rica for nature-loving families?
Monteverde Cloud Forest Reserve, Arenal Volcano National Park, Manuel Antonio National Park, and Tortuguero National Park are all rich in biodiversity and offer unique nature experiences that families will love.
Embrace the Pura Vida: Unforgettable Family Adventures in Costa Rica
And so, our journey through the enchanting tourist attractions of Costa Rica comes to a close. But your family's adventure has only just begun! Whether it's the thrill of zip-lining in Monteverde, the tranquility of soaking in Arenal's hot springs, or the pure joy of building sandcastles on Guanacaste's beaches, Costa Rica offers an experience for every age and interest. Remember, each location holds its unique charm, offering a distinct slice of 'Pura Vida,' the pure life that defines this beautiful country. So pack your bags, bring your family, and let Costa Rica's magic unfold before your eyes. This Central American paradise is waiting to be explored. Your unforgettable family journey is just a trip away. Happy travels!
People Also Searched: